Sensory Spelling Ideas – Kinder Cloud
By dinamk on May 3, 2015 in Informative Blogs with No Comments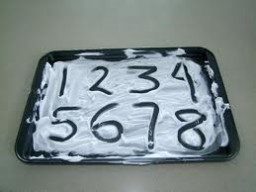 Sensory Spelling Ideas
By Aimee York, OT
For your school-aged child, learning spelling words can be a drag at the best of times. Often the traditional way to learn spelling words is to Read – Write – Cover – Say (or something similar). The old pencil and paper method has me yawning just thinking about it.
Children learn through two major functions – play and sensory input. If we combine these, we can often think of fun, motivating and relevant ways to help children learn easily.
Have a look over the following 10 'sensory spelling ideas' and choose some of your favourites to try this week during homework time.
Disclaimer: we are not suggesting to throw away the pencil and paper for ever! No – learning to write with a pencil is an essential part of school work. Use the following ideas in conjunction with hand writing simply to spice things up!
⦁ Use a jump rope to practice your spelling words, vocabulary words, or even your math facts.  Write the words on a piece of paper or white board, etc.  While looking at the word, spell the word while jumping rope.
⦁ Use a basketball or other ball to practice spelling words or math facts.  Write the word on something.  You can bounce the ball while spelling the word, throw the ball back and forth to someone spelling the word, or play "horse" where there is a basketball goal.
⦁ Practice any concept by jumping on a trampoline.  As you jump, spell out the word, etc.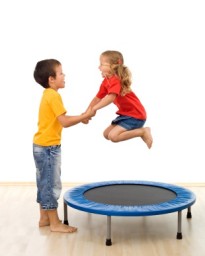 ⦁ Use pudding, sand, salt, shaving cream, any kind of texture like sandpaper, carpet, etc. to practice spelling words, math facts, etc.  Pour some salt in a cookie sheet.  Move the pan so the salt is distributed equally.  Then have your child write the word while naming the letters.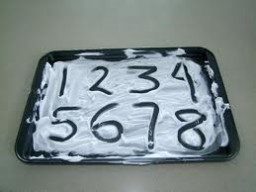 ⦁ Rainbow writing with crayons or paint:  Write the spelling words with one colour.  Next, while using a different colour, trace over the first colour while naming the letters.  Then trace over the letters again.  It makes a rainbow word.  Do not use black or brown.
⦁ Mnemonics: Use a word as an acronym and create a sentence where the first letter of each word spells out the target word. (ex: arithmetic- A rat in the house might eat the ice cream. )
⦁ Use a typewriter, a keyboard, or a computer to practice words.  Have your child name the letters when typing the words.
⦁ Magnetic Letters: Use plastic or magnetic letters to practice making words.
⦁ White boards or chalkboards:  Children love writing on white boards or chalkboards.  They can use sidewalk chalk and practice on a sidewalk.
⦁ Writing on your Back: With your finger, write a spelling word on someone's back.  Then have the person guess what word he wrote.  Take turns doing this activity.
Let us know what your favourite one was. If you think your child may need further assistance with their school work, sensory processing, or fine motor skills, we recommend getting in touch with an occupational therapist. They specialise in helping your little one improve these skills.
For more information, contact KinderCloud Online Allied Health for Children on 0409 279 728 or email info@kindercloud.com.au.
Written by Aimee York, OT, director of KinderCloud online allied health services for children. KinderCloud provides OT, Dietetics and Counselling for children and families via Skype.
More Info About KinderCloud – (Australia Based)
For those unable to access main-stream allied health services due to geographical location, or those simply wishing to have the convenience of a quick, easy and efficient alternative to physical therapy, KinderCloud offers e-consultations over Skype.
Once you have filled out the New Patient Form, you will be contacted via email with an attached invoice, quoting the recommended amount of time required. Most initial e-consultations will run for 45 minutes. Once payment is cleared, a time slot for your e-consultation appointment can be booked.
For your convenience, payments can be made via PayPal.
What's Included?
What's Included?
• Personal, one-on-one Skype conversation with a registered Paediatric Occupational Therapist
• Formalised assessment, if required
• Follow-up email with attached personalised resources for you and your child
• Summary report of e-consult (upon request)
Featured App
Sentence Builder - Kindergarten, First Grade, Second Grade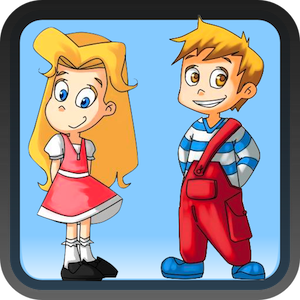 A fun new sentence builder app to learn about words, sentences, pronunciation, grammar, and punctuation.
The ONLY sentences app that can be fully customized with your own pictures, words and sentences.
We worked closely with teachers, parents and kids to design and test this app.
Read more
Latest App
Physical Science for Second Grade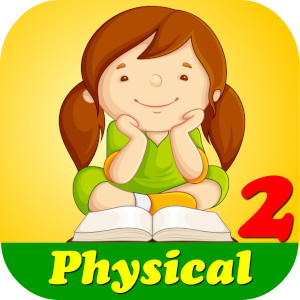 - The ONLY app that allows the users to CREATE their own stories, questions and add their own images.
- The ONLY app that READS the stories, comprehension questions and choices.
Reading Comprehension Physical Science for Second Grade has twenty stories about the physical science related young children's daily life. You can also create and add your own stories to the app.
Read more
© Copyright 2023. All rights reserved. Powered by AbiTalk.