Comprehension Builder 1 and 2 are available on iOS/Android/Google Chrome
By dinamk on March 2, 2015 in P/R with No Comments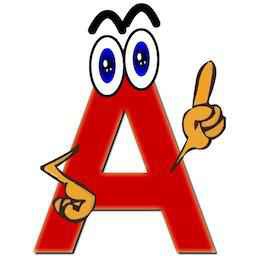 Comprehension Builder 1 and 2 are available on iOS/Android/Google Chrome
March 2, 2015 in Education
[prMac.com] San Jose, California – Comprehension Builder 1 & 2, developed by AbiTalk Incorporated, are aimed at children from four years and upwards, and are relevant to early readers/writers as well as children with learning difficulties in special education settings. The apps offer the engaging and interactive way to learn a very important language skill. High quality photos and the ability to truly customize the apps for more than one student by creating your own sentences and questions, easily and quickly, make the apps a definite keeper.
Whether you are trying to target something specific or have a child that responds to familiar people or things, that feature is just a must have. The apps can also be used to help kids with sentence building, early grammar, articulation, receptive vocabulary and expressive vocabulary. The sentence structures offered in the app start off very simple, but they become more complex as you choose different groups, and that is before you factor in a higher difficulty level, so the app can grow with one child, or with a classroom, as it supports unlimited users. The self created content can be synced among different mobile devices with the user's Dropbox – an advantage for teachers in the classroom.
Comprehension Builder 1 is a unique educational app that teaches construction of simple sentences in color-coded parts, with subject, verb, object and preposition components while asking "Wh" questions – (Who? What? Where?) to build comprehension. This bottom-up approach is presented in five different sections of sentences types, from simple to complex sentence forms, all presented in present tense. Three levels are also included:
* Level one – with color-coded sentence parts and matching areas to move sentence parts in making sentences
* Level two – with color-coded sentence parts without the color-coding to match for more independent sentence-building
* Level three – Each word is presented separately, without color-coding, for the highest level of difficulty in constructing a sentence
In addition to the levels, there are also five different sentence types that increase in complexity. Other fantastic features of this app are the recording options (to record children as they produce sentences), the ability to track data for specific children, and the option to add self-created content to the app.
Comprehension Builder 2 is the second app in this series, with more complex sentence structure, including past and future tense verbs and prepositional phrases. This app builds comprehension of higher level questions – When? How?, and Why? A new component to this app is the level with multiple-choice questions.
Since these apps have launched, positive feedback has been pouring in from Parents, Teachers, Speech-Language Pathologists, and Special Educators who love these new apps. The AppyMall reviewers gave Comprehension Builder 5-stars and a rave review!
Comprehension Builder 1 & 2 are available on Apple App Store, Google Play, Amazon (Android), Chrome Web Store, Barnes and Noble (Nook), and Samsung Galaxy Apps.
Developed by Emmy Chen of AbiTalk, an app developer who leads the market in educational apps, Comprehension Builder is the first in a series of apps that focus on helping children to understand and use language. Emmy partnered with a Speech-Language Pathologist, Heidi Maloney, to collaborate and share the best ideas and content to focus on language and educational standards. Please visit AbiTalk online to check out these apps and more.
AbiTalk Mobile Education Apps
Comprehension Builder for iPad/iPhone
Comprehension Builder 2 for iPad/iPhone
Comprehension Builder on Google Play
Comprehension Builder 2 on Google Play
Comprehension Builder on Amazon
AbiTalk offers over three hundred cross platform mobile apps focused on reading, math, science, phonics and languages. Their apps are packed with content, but each one focuses on a single skill, allowing kids to progress at their own pace. Bonuses and awards built into each app encourage players to keep practicing. As parents, we understand how kids learn and what gets them excited. As developers, we are able to channel that knowledge into educational games your kids will want to play. All Material and Software (C) Copyright 2015 AbiTalk. All Rights Reserved. Apple, the Apple logo, iPhone, iPod and iPad are registered trademarks of Apple Inc. in the U.S. and/or other countries. Other trademarks and registered trademarks may be the property of their respective owners.
Emmy Chen
Founder and Developer
Email: Support@abitalk.com
Facebook Profile: View
LinkedIn Profile: View
Twitter: View
Featured App
Sentence Builder - Kindergarten, First Grade, Second Grade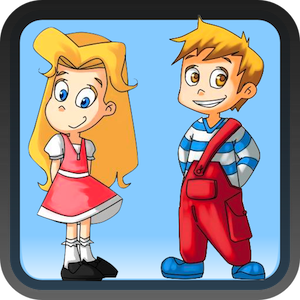 A fun new sentence builder app to learn about words, sentences, pronunciation, grammar, and punctuation.
The ONLY sentences app that can be fully customized with your own pictures, words and sentences.
We worked closely with teachers, parents and kids to design and test this app.
Read more
Latest App
Physical Science for Second Grade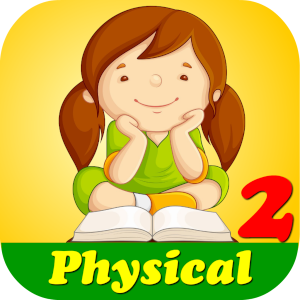 - The ONLY app that allows the users to CREATE their own stories, questions and add their own images.
- The ONLY app that READS the stories, comprehension questions and choices.
Reading Comprehension Physical Science for Second Grade has twenty stories about the physical science related young children's daily life. You can also create and add your own stories to the app.
Read more
© Copyright 2023. All rights reserved. Powered by AbiTalk.