How to understand if your child is ready to start School.
By dinamk on April 19, 2015 in Informative Blogs with No Comments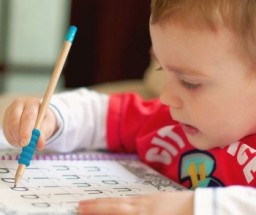 School Readiness
How to understand if your child is ready to start School
By Aimee York, OT.
Starting school can be daunting (for both child and parent!) at the best of times. Of course, as parents, you want to set your child up for success and independence as they start their educational journey. But how can you tell if your child is ready for school?
Aimee York, Occupational Therapist explains that there are several domains you can look at when assessing your child's school readiness. Read over the following generic dot points to see if your child will thrive at school:
Independence
⦁ Self-care independently e.g. toileting and blowing own nose
⦁ Dressing independently including putting on and taking off school shoes
⦁ Opening and closing own lunch boxes and food packaging and containers
⦁ Able to take care of personal belongings and tidy up
⦁ Take ownership of personal tasks (e.g. packing, unpacking bag)
Social Skills
⦁ Share toys and belongings
⦁ Make independent choices, when appropriate
⦁ Able to take turns
⦁ Engage in imaginative and creative play
⦁ Use manners
Listening and Language
⦁ Demonstrate active listening at group times and during1:1 conversation (eye contact, focussed)
⦁ Follow simple instructions adequately
⦁ Retell a story in sequence
⦁ Use speech that is clearly understood
Cognitive Skills
⦁ Build age appropriate puzzles
⦁ Know main body parts, main colours and basic 2D shapes
⦁ Know their name and surname
⦁ Able to draw a simple person
⦁ Able to copy simple shapes e.g. horizontal line, vertical line, circle
Fine Motor Skills
⦁ Demonstrate hand dominance
⦁ Hold pencil with tripod grip and good control
⦁ Able to use scissors
⦁ Able to thread beads
⦁ Write own name using a capital letter to start and the rest in lower case letters
Gross Motor Skills
⦁ Able to sit cross-legged on the carpet
⦁ Climb playground apparatus
⦁ Stand and walk on tiptoes
⦁ Hop
⦁ Stand on one foot for 1-5 seconds
⦁ Catch a ball with two hands
⦁ Kick a ball

(Please note this list is not exhaustive, nor definitive)
If your child is struggling in a few of these areas, an Occupational Therapist can help your child achieve these skills. Contact KinderCloud today to find out more. Call us on 0409 279 728 or email info@kindercloud.com.au for more information.
More Info About KinderCloud – (Australia Based)
For those unable to access main-stream allied health services due to geographical location, or those simply wishing to have the convenience of a quick, easy and efficient alternative to physical therapy, KinderCloud offers e-consultations over Skype.
Once you have filled out the New Patient Form, you will be contacted via email with an attached invoice, quoting the recommended amount of time required. Most initial e-consultations will run for 45 minutes. Once payment is cleared, a time slot for your e-consultation appointment can be booked.
For your convenience, payments can be made via PayPal.
What's Included?
• Personal, one-on-one Skype conversation with a registered Paediatric Occupational Therapist
• Formalised assessment, if required
• Follow-up email with attached personalised resources for you and your child
• Summary report of e-consult (upon request)
Featured App
Sentence Builder - Kindergarten, First Grade, Second Grade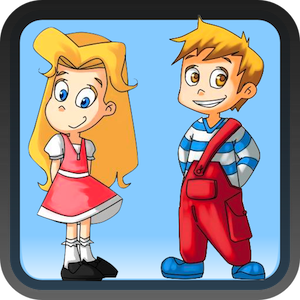 A fun new sentence builder app to learn about words, sentences, pronunciation, grammar, and punctuation.
The ONLY sentences app that can be fully customized with your own pictures, words and sentences.
We worked closely with teachers, parents and kids to design and test this app.
Read more
Latest App
Physical Science for Second Grade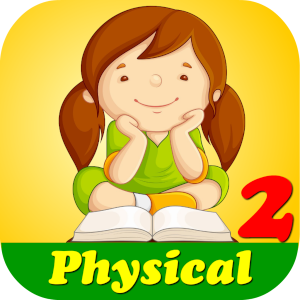 - The ONLY app that allows the users to CREATE their own stories, questions and add their own images.
- The ONLY app that READS the stories, comprehension questions and choices.
Reading Comprehension Physical Science for Second Grade has twenty stories about the physical science related young children's daily life. You can also create and add your own stories to the app.
Read more
© Copyright 2023. All rights reserved. Powered by AbiTalk.