Take a seat – how your chair affects handwriting.
By dinamk on April 22, 2015 in Informative Blogs with No Comments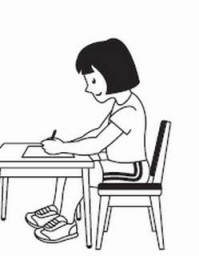 Take a seat – how your chair affects handwriting.
By Aimee York, OT.
For any skill in child development to be supported, it needs to be supported from the bottom up. All skills need a good foundation and handwriting is no exception.
Like most skills, all is not what it seems, and a lot more is involved than you may think.
The eyes need to work with the hands to coordinate movements with the arms. The arms obviously connect with the shoulders to coordinate movements with the trunk.
Not only is nearly the whole upper body involved in a physical/motor sense, but these movements are also impacted by visual and sensory skills that fine-tune each of the motor movements. In order to give a child the best possible chance to improve their handwriting, we need to ensure that each of these components are being supported.
Speaking of support: now what does the trunk connect to? That's right – our bottoms! Having a good stable base is essential to helping the rest of our upper body do what it needs to do. So let's look at some seating tips to help support handwriting:
⦁ Chair Size: the child's feet need to be flat on the floor, resting easily at a 90 degree angle to their ankles. This then puts the knees in a nice 90 degree angle, supporting good posture.
⦁ Hip angle: hips should also be at a comfortable 90 degree angle, with the child being able to sit back into the chair.
⦁ Knees: the back of the knees should not be more than approx. one inch from the end of the chair
⦁ Tops of the legs: should not touch the bottom of the desk.
⦁ Adjust the desk, not the chair: once the chair is right, it is usually easier to adjust the desk around this, rather than change the chair again.
Quick fixes to adjust heights:
⦁ Use a small book or stool under their feet if feet do not touch the ground.
⦁ If the chair is too low, put a book or cushion under the child's bottom to raise him up.
⦁ Books under the legs of the desk can raise it up.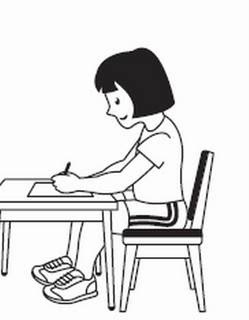 Written by Aimee York, OT, director of KinderCloud online allied health services for children. KinderCloud provides OT, Dietetics and Counselling for children and families via Skype.
More Info About KinderCloud – (Australia Based)
For those unable to access main-stream allied health services due to geographical location, or those simply wishing to have the convenience of a quick, easy and efficient alternative to physical therapy, KinderCloud offers e-consultations over Skype.
Once you have filled out the New Patient Form, you will be contacted via email with an attached invoice, quoting the recommended amount of time required. Most initial e-consultations will run for 45 minutes. Once payment is cleared, a time slot for your e-consultation appointment can be booked.
For your convenience, payments can be made via PayPal.
What's Included?
• Personal, one-on-one Skype conversation with a registered Paediatric Occupational Therapist
• Formalised assessment, if required
• Follow-up email with attached personalised resources for you and your child
• Summary report of e-consult (upon request)
Featured App
Sentence Builder - Kindergarten, First Grade, Second Grade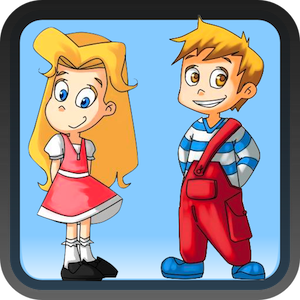 A fun new sentence builder app to learn about words, sentences, pronunciation, grammar, and punctuation.
The ONLY sentences app that can be fully customized with your own pictures, words and sentences.
We worked closely with teachers, parents and kids to design and test this app.
Read more
Latest App
Physical Science for Second Grade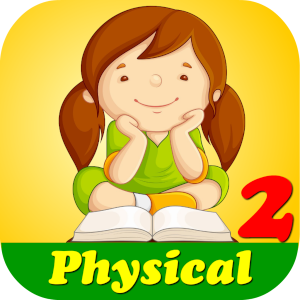 - The ONLY app that allows the users to CREATE their own stories, questions and add their own images.
- The ONLY app that READS the stories, comprehension questions and choices.
Reading Comprehension Physical Science for Second Grade has twenty stories about the physical science related young children's daily life. You can also create and add your own stories to the app.
Read more
© Copyright 2023. All rights reserved. Powered by AbiTalk.