Practical Tips to Help your Fussy Eater
By dinamk on May 11, 2015 in Informative Blogs with No Comments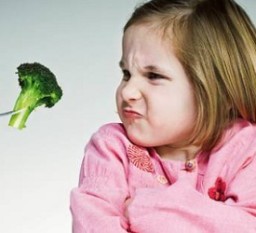 Fussy Eaters
Practical Tips to Help your Fussy Eater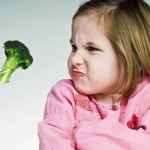 Written by Aimee York, OT, director of KinderCloud online allied health services for children. KinderCloud provides OT, Dietetics and Counselling for children and families via Skype.
Children who have food sensitivities may be defensive towards the taste, texture, smell, colour or even shape of the food. It is important to be patient and have strategies in place to ensure meal time is fun and stress-free. Children with sensory processing challenges often are considered 'fussy eaters', as any oral input is sensory input. Here are some practical tips to help your fussy eater:
Keep a Food Diary
Like any sensory processing issue, your child's reactions to input can change daily or even hourly. This is often dependent on context. Ask yourself: is my child tired/sick/in pain? Keep a journal of your child's food fussiness and try to make connections between the context and the taste sensitivities.
Educate Yourself on how senses connect
Many of our senses are interconnected; taste and smell especially. Taste buds identify salty, sour, sweet and bitter. Smell provides the more complex layers of identify flavours. Keep this in mind when introducing new tastes.
Use a Graded Approach
Like any new experience, it is important to encourage exposure gradually. Try the following steps to introducing new foods:
Look: what does it look like? Is it smooth or bumpy? What colour is it?
Touch: what does it feel like? Is it sticky or dry?
Smell: what does it smell like? Sweet or sour? Or perhaps no smell?
Sound: what does it sound like? Crunchy and crackly? Or a bit squishy?
Taste – lick: put the food in your mouth, and you are allow to spit it out
Taste – swallow: try eating a bit of the new food
Don't rush this process! You can use a star chart to show progress moving up the graded approach.
It's all about Presentation
Try to present foods in different ways and in different textures. If your child dislikes cooked carrot, try it raw and crunchy. If your child dislikes boiled egg, try friend. If you child dislikes eating a banana, try it in a smoothie.
Make it fun!
Don't be afraid to play with your food. If your child is so fussy you are concerned about their nutrition levels, please see your doctor. However, if your child simply can't sit still long enough to eat, encourage movement breaks between mouthfuls. Use a visual timer to bring your child back to the table.
If you have any further questions about fussy eaters and how occupational therapy can help, call KinderCloud on 0409 279 728 today or email info@kindercloud.com.au.
For MORE Information:
Written by Aimee York, OT, director of KinderCloud online allied health services for children. KinderCloud provides OT, Dietetics and Counselling for children and families via Skype.
More Info About KinderCloud – (Australia Based)
For those unable to access main-stream allied health services due to geographical location, or those simply wishing to have the convenience of a quick, easy and efficient alternative to physical therapy, KinderCloud offers e-consultations over Skype.
Once you have filled out the New Patient Form, you will be contacted via email with an attached invoice, quoting the recommended amount of time required. Most initial e-consultations will run for 45 minutes. Once payment is cleared, a time slot for your e-consultation appointment can be booked.
For your convenience, payments can be made via PayPal.
What's Included?
What's Included?
• Personal, one-on-one Skype conversation with a registered Paediatric Occupational Therapist
• Formalised assessment, if required
• Follow-up email with attached personalised resources for you and your child
• Summary report of e-consult (upon request)
Featured App
Sentence Builder - Kindergarten, First Grade, Second Grade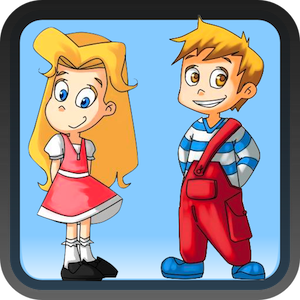 A fun new sentence builder app to learn about words, sentences, pronunciation, grammar, and punctuation.
The ONLY sentences app that can be fully customized with your own pictures, words and sentences.
We worked closely with teachers, parents and kids to design and test this app.
Read more
Latest App
Physical Science for Second Grade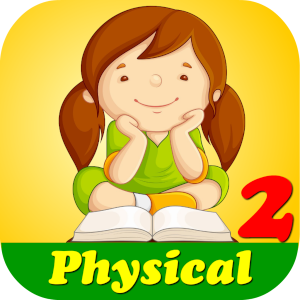 - The ONLY app that allows the users to CREATE their own stories, questions and add their own images.
- The ONLY app that READS the stories, comprehension questions and choices.
Reading Comprehension Physical Science for Second Grade has twenty stories about the physical science related young children's daily life. You can also create and add your own stories to the app.
Read more
© Copyright 2023. All rights reserved. Powered by AbiTalk.