Newsletters for SLP & Giveaway 4.17.15
Speech Therapy Apps
​
| | |
| --- | --- |
| | Sentence Builder for Special Needs: The app is designed for special needs children. We worked closely with many SLP to get their input and feedback on both content and user interface. The app includes three different levels. The first level includes the sentences with simple structures. The sentences in level two are more complicated. The level three, we includes the extra words to reinforce the grammar, punctuation, vocabularies, etc. The users can also created their own sentences, add their own words and images. The app supports unlimited user accounts and the detail progress report for each user. You can sync customized content, user account, etc among other iPads in your classroom. The content and design are teacher approved content.Features:•Sentences •Sight Words •Vocabulary •Grammars •Punctuation •Pronunciation •Teacher approved content •Two different levels •Kindergarten •First Grade •Second Grade |
| | Lisp Therapy: Lisp Therapy was created with a Certified Speech Language Pathologist and contains a section with visual and audio supports for placement of each sound. Sounds commonly affected by a lisp include /s/ and /z/ for frontal lisp and "sh", "ch", and "j" for lateral lisp. In sound practice, the student has the opportunity to practice the sound or sounds he or she is working on. This app also contains a minimal pairs approach to lisp therapy. In this section, two sounds are paired together, like "s" and "sh", if a student is working on correctly articulating the "s" sound. In the app, the child is shown a picture and word on one side with the "th" sound and one with the "s" sound on the other. The goal is for children to feel the difference between the sounds when producing them, and to strengthen muscles used to make the sounds. |
Comprehension Builder Bundle for Speech Therapy and Special Needs Education. Comprehension Builder 1 & 2, developed by AbiTalk Incorporated, are aimed at children from four years and upwards, and are relevant to early readers/writers as well as children with learning difficulties in special education settings. The apps offer the engaging and interactive way to learn a very important language skill. High quality photos and the ability to truly customize the apps for more than one student by creating your own sentences and questions, easily and quickly, make the apps a definite keeper … read more

Comprehension Builder

Comprehension Builder 2
| | |
| --- | --- |
| | Multisyllabic with words, phrases and sentences for Speech Therapy and Special Needs Education is an innovative app that is filled with two-, three-, four- and five-syllable words sorted into categories ~ people, food, transportation, U.S. States, and geography presented in fun puzzle pieces that connect as touch cues for pacing. Multisyllabic words in speech therapy can be very challenging for children with articulation disorders, apraxia, and autism spectrum disorder. It is important to break this into smaller steps, beginning with one syllable, then two, then three, and so on.What makes this app special is the combination of tactile, visual, and auditory components, proven as the best way to target speech production. Motor sequence learning is the objective, pairing motor movements with hierarchies of stimuli. Once correct production of a word has been achieved, level two includes carrier phrases and level three has sentences for mastery.FEATURES: click here |
Speech Language Pathologist Email Sign Up
** If you are a Speech Language Pathologist you will want to sign up with AbiTalk's Special Mailing List just for you. You will be notified when there are Specials, Deals, Giveaways, Free Apps and More! ** Sign Up Here <–
Guest Blogger For AbiTalk
ATTENTION Bloggers: Would you like to Guest Blog for AbiTalk's Website every week or every other week? We would love to hear from you. You can blog about anything related to Speech/Special Needs Education. Even about AbiTalk's Apps – We would love to hear from you. Please email Dina at DinaMariaKyle@aol.com for more info or questions. (Teachers, Therapist, SLP, OT Preferred)
AbiTalk Affiliate Program:
**Attention Bloggers, Webpage Owners, Mommy Bloggers** – Make Extra Money, Just by Linking AbiTalk's Affiliate Links to your Social Media!
Would you like to make some extra money? AbiTalk Mobile Education Apps Community now has their own Affiliate Link Program. Click this Link and Join AbiTalk's Program Now!  <—–
Featured App
Sentence Builder - Kindergarten, First Grade, Second Grade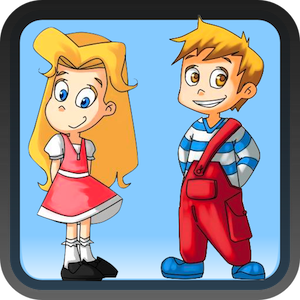 A fun new sentence builder app to learn about words, sentences, pronunciation, grammar, and punctuation.
The ONLY sentences app that can be fully customized with your own pictures, words and sentences.
We worked closely with teachers, parents and kids to design and test this app.
Read more
Latest App
Physical Science for Second Grade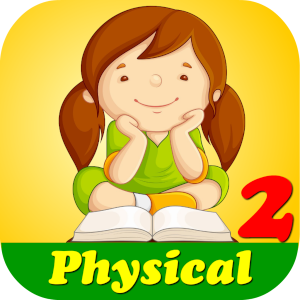 - The ONLY app that allows the users to CREATE their own stories, questions and add their own images.
- The ONLY app that READS the stories, comprehension questions and choices.
Reading Comprehension Physical Science for Second Grade has twenty stories about the physical science related young children's daily life. You can also create and add your own stories to the app.
Read more
© Copyright 2019. All rights reserved. Powered by AbiTalk.