Lisp Therapy Giveaway
Lisp Therapy
Here is what ARK Therapeutic had to say about Lisp Therapy.
"ARK Therapeutic Yay!!! My mom downloaded it and loves it so far. She said it's just what she's been needing in therapy and particularly loves the slide as a visual. Also, typically she has to write CV and VC's with other apps so it will be so nice to have them included here. She said you thought of everything and that it's easy to navigate . And so cool to see our tools in the app!!"
Breaking News!  Impressive new app for Speech Therapy!  Abitalk has partnered with a certified Speech Language Pathologist to create an awesome app, Lisp Therapy!  Any SLP knows remediation for frontal and lateral lisps can be a huge challenge!  Lisp Therapy is a complete, one-stop shop to assist you in each step of your lisp remediation!  Because lisps are not limited to just s and z sounds, Lisp Therapy includes practice for /s, z, sh, ch, dz, th/ !  It's all covered!
The app is divided into three main areas:
Sound Practice- Contains sound placement instructions, oral motor activities, and practice on the syllable level for each sound. You can also use your camera to video and record speech productions.
Minimal Pairs-Contains lots of minimal pairs practice for s/th, s/sh, ch/sh, ch/dz, t/s. Record productions and take data. Uses words or Smarty Symbols for visual stimuli.
Words, Phrases, and Sentences-Be prepared for fun!  Choose your targeted sound: /s,  z, dz, sh, ch/, or s-blends.  Choose from word , phrase or sentence level tasks, and your students will immediately be engaged!  In the Word tasks, practice sounds in initial, media or final positions and choose from 4 activities:  Flash cards, a memory game, a fun spinner game and an animation game!  In the Phrases section, the user creates a phrase by spinning targeted words/pictures to put together… My kids love this! Choose your sound position to practice, and select words from pronouns, adverbs or adjectives choices!  Record and play back your productions!  In the Sentence level tasks, users create their own silly sentences by choosing from drop down words! This is great for sentence creation practice as well as speech!
I love that I can easily switch users during practice! For use with single or multiple players. I like that the data tells me which words were correctly/incorrectly produced. It would be awesome if future updates included percentages and data by date of practice.This is an app loaded with unique features, and will be an essential addition to your therapy app collection!
I have long been a fan of Abitalk apps and Emmy Chen, as her apps have always been full of content and focus, and heavily used in my speech therapy classes.  Lisp Therapy is a blue ribbon, 5 star app!
Helen H. Wagner, M.S., CCC-SLP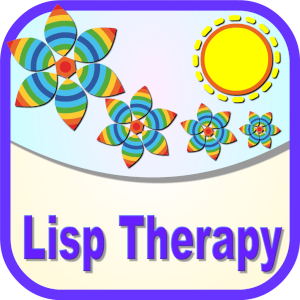 Lisp Therapy iTunes
If this Give – A – Way is not enough! Try your LUCK Over at  A. C. T. –  
Get free apps and reduced price apps, sign up for our mailing list
Featured App
Sentence Builder - Kindergarten, First Grade, Second Grade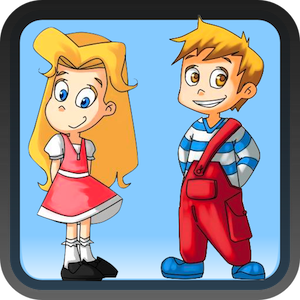 A fun new sentence builder app to learn about words, sentences, pronunciation, grammar, and punctuation.
The ONLY sentences app that can be fully customized with your own pictures, words and sentences.
We worked closely with teachers, parents and kids to design and test this app.
Read more
Latest App
Physical Science for Second Grade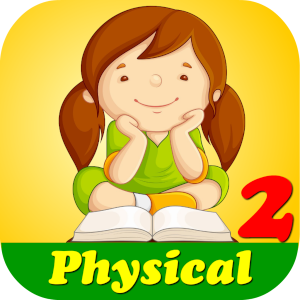 - The ONLY app that allows the users to CREATE their own stories, questions and add their own images.
- The ONLY app that READS the stories, comprehension questions and choices.
Reading Comprehension Physical Science for Second Grade has twenty stories about the physical science related young children's daily life. You can also create and add your own stories to the app.
Read more
© Copyright 2023. All rights reserved. Powered by AbiTalk.