AppyMall Review Sentence Builder for Special Needs Children
By Angie G.
January 15,2015

Overall Impression
I highly recommend this app for any parent or teacher of special needs children working at the Kindergarten to Second Grade Level. The pictures are clear and simple, yet bright and engaging with a white, non-distracting background. Three levels allow for room for children to grow, and creating your own lessons is extremely easy. Plus, the visuals can be made in multiple ways. I also love that there is an option to use the app's voice system because if you have a voice like mine, it may not transfer that well through the iPad microphone for any app. The app's system is highly effective. In a classroom, the ability to share self-created lessons via Dropbox, makes it possible to load them onto multiple iPads for different children, easily. Also, the content that is already in the app, is plentiful, and it is clear that the developer worked closely with a Speech and Language Pathologist. Because each word that needs to be placed correctly, in order to form the sentence, is spoken when you tap it, prior to dragging it, this app is also very good for working on expressive speech, at the same time as sentence structure. The inclusion of Sight Words, "Wh" Questions, and sentences that are designed to ask another person questions, as opposed to focusing on "me", are all very important to many kids with special needs. This is also true of the pronouns found in the sentences in the app. The various options to customize the app and detailed reports on each user are really the icing on the proverbial cake. This is a very well thought-out app to help children with special needs learn sentence structure.
Age Group: Preschool/Kindergarten (Age 3-5), Lower Grades (Age 6-8)
Overall Rating: 5 
Appy Ratings (Appy's):
Category:
Goals:
Actions/Verbs
Colors
Comprehension
Expressive Language
Nouns/Labels
Numbers
Pronouns
Prepositions
Receptive Language
Sequencing Skills
Sight Words
Vocabulary
Wh Questions
Adjectives
Action Words
Seasons
Days of the Week
Features:
Support Multiple Users?  Yes
Track Progress? Yes
Support Multiple Languages? No
Support Multiple Countries (ex: For money etc..)? No
Overview:
Sentence Builder for Special Needs Children by Abitalk is designed to help children with special needs learn basic sentence structure. In the app, children are presented with a picture that goes along with the sentence that is spoken aloud. There are also words and punctuation that need to be placed in the correct order to make the sentence grammatically correct. This screen looks like a high-tech version of common worksheet you might see in any special education class, where kids must cut out, and paste words in the correct order below a picture. The difference is that the app offers much content, narration, and customization. Once the user sees the picture and hears the sentence spoken, they must drag and drop the words and punctuation into their correct positions at the bottom of the screen. There are red and green lights at the bottom right hand side of the screen that shows whether it is done correctly or not. If it is not, the app will not auto-advance, but the user can manually move on. The child can move words and punctuation around, in order to correct any possible mistakes after the words are placed. Once the words are placed in the correct order, the sentence is spoken again, and, unless turned off in settings, there is a visual and auditory reward. This app offers three difficulty levels. The first is designed for early learners, and includes very basic sentences like "The baby cries." The second level gradually adds more adjectives, pronouns and different sentence structure, as does the third level with the challenge of having extraneous words that the child must weed out when choosing the correct words to place. On the home page, sentences are organized by sentence structure, for example, Subject+Verb+Adverb, as well as which verb is used, colors, numbers, two types of questions, Action, "Wh" questions, time of day, seasons, and days of the week. The app allows for an unlimited number of users, offers very detailed reports, and you can create your own lessons with sentences for your child and/or student to work on. Under the create button, you simply add a photo from the device's library, take one, use an image from the app, or draw an image, then type in the sentence. Once you do that, you can either record the voice or use the app system's voice. You repeat this process, and can create multiple lessons. In settings, you can turn on or off the following: system sound, sentence narration, the manner in which each word is read when it is tapped, the skipping of completed sentences, the need to manually move to the next sentence, the reward visual with sound. Also, in settings you can link your self-created lessons to Dropbox.
Issues/Wishlist:
Issues – None.
Wishlist – At the third level, it would be neat to see additional punctuation added in a future update.
How this app can be used in the classroom/Therapy?
In the classroom, using the many lessons in the app or teacher and therapist-created lessons, this app can be used to target specific IEP goals. Plus, using Dropbox, lessons can be shared to other iPads within the classroom, and the ability to add unlimited users with detailed data tracking would be very handy.
How can Parents use this app at home?
Whether homeschooling or not, parents, can choose the right level for their child, and let the begin, and like classroom use, creating your own lessons gives parents the ability to target specific areas that they know their child needs to work on.
AppyMall Info
Link to Original Review in AppyMall
About Angie G.:
I have an undergraduate degree in Psychology, and I am the happy mother to a child with multiple special needs.
Featured App
Sentence Builder - Kindergarten, First Grade, Second Grade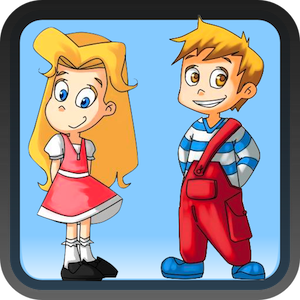 A fun new sentence builder app to learn about words, sentences, pronunciation, grammar, and punctuation.
The ONLY sentences app that can be fully customized with your own pictures, words and sentences.
We worked closely with teachers, parents and kids to design and test this app.
Read more
Latest App
Physical Science for Second Grade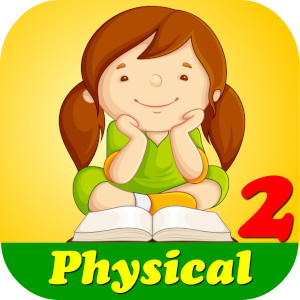 - The ONLY app that allows the users to CREATE their own stories, questions and add their own images.
- The ONLY app that READS the stories, comprehension questions and choices.
Reading Comprehension Physical Science for Second Grade has twenty stories about the physical science related young children's daily life. You can also create and add your own stories to the app.
Read more
© Copyright 2023. All rights reserved. Powered by AbiTalk.