App Reviews
Abitalk Mobile Education Apps Community
Customize your child's learning to sentence structure and grammar! Sentence Builder App by Abitalk Incorporated
With separate modes for listening, speaking, and writing, ABC Phonics has kids working through smaller groups of letters to get a better feel as to how letters are connected and words are constructed.
Appo Learning 
"We think you will find this to be a fun and unique Sight Words app that allows you to be quite creative with the feature where you can create your own sight words with photo's or hand drawn pictures. – Melissa Northway
"Applatter highly recommends AbiTalk's Sentence Builder to young, native students and ESL learners for it effectively teaches proper grammar and correct sentence structure". – Applatter
"A useful and fully-customizable app for early readers to practice sentence structure. Best suited as a child-adult play-together app". –  Smart Apps For Kids
"Sentence Builder App is a fantastic app that has everything , all the lessons  you need to teach your child ,  you have your very own personal Tutor ." – Little Star Apps
" Overall, this app has a simply overwhelming amount of education material.  With the different difficulty levels, the huge selection of sentences, and the endless possibilities of the Self Created Lessons, this app will continue to be new and useful throughout the entire school year.  As a teacher, I've already begun creating sentences for my students to work with in a literacy center.  I can't wait to see what other ways I can use this app in my classroom." – Fun Educational Apps

"First, I would like to acknowledge AbilTalk for developing a specific application for preschooler. The developer exactly knows how important education is to people and it is indeed an effective educational app that has a direct goal in cultivating minds." – Applatter
"I sat down with my daughter and shopped the 700,000+ App Store products with her. Our happy, final choice was Rainbow Math by Abitalk (www.abitalk.com). When my daughter finally found an app she was happy with, and I looked at it through her eyes, my previous mistakes seem obvious. -Jodi Hobbs-Saunders
 "If you are finding a learning assistant for your child, Sentence Builder App is your best choice." – 10 Best Apps
"AbiTalk's Third Grade Reading Comprehension app is a very user-friendly educational tool for the current generation of young learners. It definitely helps develop your third grader's reading, vocabulary and comprehension skills" – Applatter
"I was fortunate to win a code for this App on Abitalk's Facebook Page during the week and I am SO impressed with it that I thought I'd write my first blog review about it!  I am always on the lookout for good apps to help specifically with Speech Therapy sessions I do at home with my 3 children who have Autism Spectrum Disorders.  Sentence Builder will now be used on a daily basis both at home and in their School settings." – IHelp SN Kids
"I love that the Irregular Plurals and Irregular Verbs applications have both cloze sentences as well as identifying past tense/regular/irregular words. It is great that there are two different levels for the Sentence Builder App so that one can determine which is appropriate for each user." – From Constantly Speaking
 "We were lucky enough to snag copies of Sentence Builder by AbiTalk when it was offered for free earlier this year and have had a great time with it." – PrAACtical AAC 
Abitalk makes educational apps that are easy to use.  Second Grade Reading Comprehension has good value of money.  The app supports multiple users.   It is fully customizable – you can add your own stories and questions.  The app keeps track of the results of the comprehension quizzes. These can be emailed or uploaded to a Dropbox account so you can share results with others and track progress over time.
Quote From A Face Book Developer Member:
MobileIgromatic: I bought this app today as it is ideal for my 10-year old daughter (she doesn't know yet that she will have to work, not just play with new apps

MobileIgromatic: Thank the developer for the great app http://www.facebook.com/abitalkcommunity. Check the developer's FB page and web site for more quality educational apps
Third Grade Reading Comprehension – English Fiction" – MobileIgromatic 
Featured App
Sentence Builder - Kindergarten, First Grade, Second Grade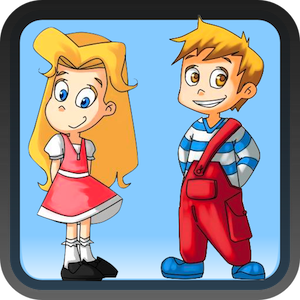 A fun new sentence builder app to learn about words, sentences, pronunciation, grammar, and punctuation.
The ONLY sentences app that can be fully customized with your own pictures, words and sentences.
We worked closely with teachers, parents and kids to design and test this app.
Read more
Latest App
Physical Science for Second Grade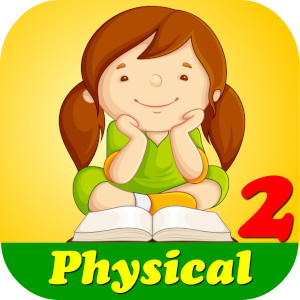 - The ONLY app that allows the users to CREATE their own stories, questions and add their own images.
- The ONLY app that READS the stories, comprehension questions and choices.
Reading Comprehension Physical Science for Second Grade has twenty stories about the physical science related young children's daily life. You can also create and add your own stories to the app.
Read more
© Copyright 2023. All rights reserved. Powered by AbiTalk.