iPad Mini Craze
Ipad Mini Madness Giveaway       
Mini Madness! Abitalk Support

The iMums 
ABITALK APPS  is based in San Jose, California and was founded by Emmy Chen, a mom of two. At the time of AbiTalk App's inception, Emmy was teaching her youngest son phonics and reading, and she discovered that the iPad was the best tool for helping kids to learn to read. AbiTalk's educational and fun apps really helped Emmy's son a lot and Emmy found that developing apps for her son was something she really enjoyed doing, and was good at. To date, Emmy has developed 80 apps for AbiTalk and will continue to make more. AbiTalk enjoys giving back to the community and their supporters by making their apps free at various times along with constantly offering promo codes. Many of AbiTalk's apps have lite versions as well. AbiTalk apps available in iTunes include:  Sentence Builder, Phonics Words Family, Fun Rhyming, Fun Math Facts, Math Bug, Phonics Vowels, and Third , Fourth and Fifth Grade Science Reading Comprehension apps. They also have apps available for android on GooglePlay, Amazon and Barnes and Noble. To learn more about Abitalk read our developer interview [here].You can see all their apps in iTunes [here]
 IPad Mini Giveaway! Abitalk Supports

Dandelion Moms 
ABITALK APPS is based in San Jose, California and was developed by a mom of two, Emmy. At the time of AbiTalk App's inception, Emmy was teaching her youngest son to learn phonics and reading. During that time, Emmy found out that the iPad was the best tool for kids to learn how to read. The apps Emmy has made available through AbiTalk really helped her son a lot by using AbiTalk's educational and fun apps. Emmy found that developing apps for her sons was something she really enjoyed doing and was good at. To date, Emmy has developed 80 apps for AbiTalk and will continue to make more. AbiTalk enjoys giving back to the community and their supporters by making their apps free at various times along with constantly offering promo codes. AbiTalk has a wide variety of lite versions for a number of their apps as well. Some of AbiTalk Apps available on iTunes for iPhone/iPod Touch and the iPad are variety phonics apps, "Sentence Builder", math apps, and serial of reading comprehension apps. Their newly released apps are "Fun Math Facts", "4th Grad Reading Science Comprehension", and "5th Grade Science Reading Comprehension". Currently AbiTalk has four to five of their apps available on GooglePlay, Amazon and Barnes and Noble.
Featured App
Sentence Builder - Kindergarten, First Grade, Second Grade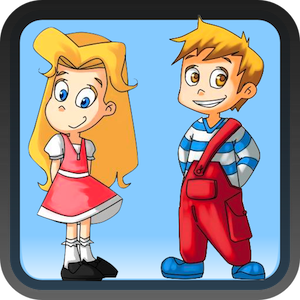 A fun new sentence builder app to learn about words, sentences, pronunciation, grammar, and punctuation.
The ONLY sentences app that can be fully customized with your own pictures, words and sentences.
We worked closely with teachers, parents and kids to design and test this app.
Read more
Latest App
Physical Science for Second Grade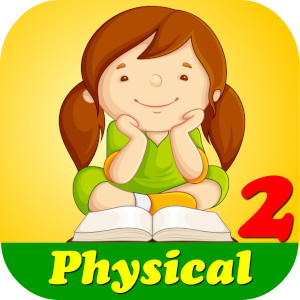 - The ONLY app that allows the users to CREATE their own stories, questions and add their own images.
- The ONLY app that READS the stories, comprehension questions and choices.
Reading Comprehension Physical Science for Second Grade has twenty stories about the physical science related young children's daily life. You can also create and add your own stories to the app.
Read more
© Copyright 2023. All rights reserved. Powered by AbiTalk.